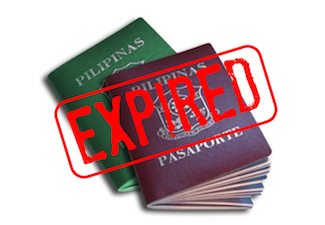 It's my greatest fear.  Only a handful of people in the world know that, it's not something I share.
It literally scares me to the point where I can feel the anxiety in my body, in my breathing.
This week I realized that my greatest fear may indeed be my greatest motivator.
Two friends had a family members pass away this month, one a brother and one a mother. What I find surprising is that also in the past year four of my Toastmasters friends have lost their mothers.  Several of these six people, but not all, are in their 50's so you may say it's that time of our life where we start losing our loved ones; it's the natural progression of aging and life.
But when many of these are sudden, with no warning to help us come to terms with what is about to or has just happened it becomes difficult and we of course don't get the chance to talk out how we are feeling, to deal with this tremendous sense of overwhelm and emotion.
So how does this become a motivator for me or anyone else?
It made me realize that at any moment it can all be gone, (snap fingers here) literally. Our reality, our daily grind our world comes to a screeching halt. It is all over, there is no tomorrow for us.  Because of this I knew that I had to take charge of my days. Even more I have to continue to "dare greatly"  "feel the fear and do it anyways"  "treat life as a daring adventure or nothing at all", "dance like there's nobody watching." There is only one chance here, one chance to be happy, live our dreams, get the most out of this amazing gift of life and damn it I'm going to make sure that I do just that.
A friend of mine, and fellow coach, runs a company called 4000 Saturdays. He calculated that we only have about 4000 Saturdays during our life span, so what are you going to do with them he asks?
Well... what are you going to do?
I will continue to live by the  quotes I've listed above. I will continue to connect with others and to be curious about who they are as human beings. I will continue to pursue my dream of coaching, to create wonderful memories, to love and appreciate those in my life and to tell them that. To continue to build connections and improve my communication. I will continue to cherish the life that I have been given because others have reached the end of their passport. I haven't yet so why would I waste even one day feeling like I had.
I'm off to be a part of the world outside my window, how about you? How will you choose every day to embrace the life you have been given?